A Family-Centric Destination

WHISTLER MOUNTAIN RESORT
Whistler Kids
Whistler, a haven for families, provides a plethora of activities, dedicated kid zones, and exciting adventures to ensure your children are entertained regardless of the season you choose for your visit.
ACTIVITIES & ADVENTURES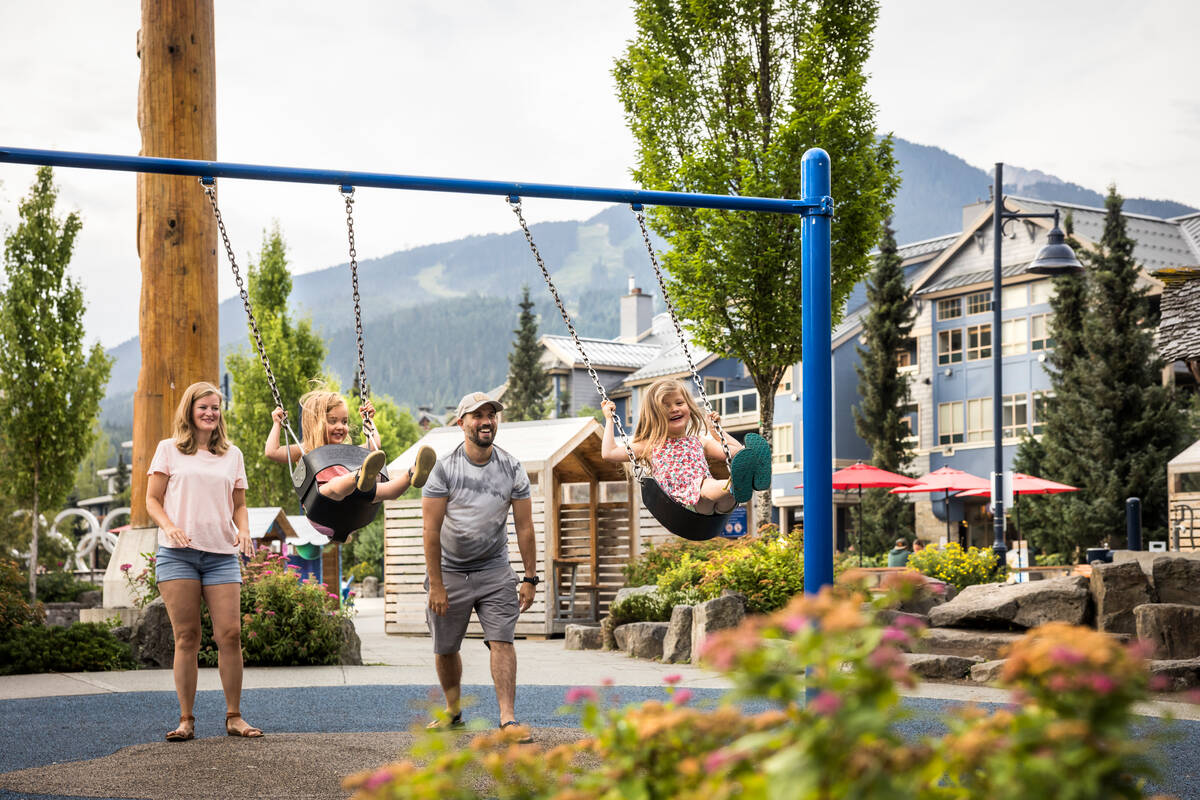 Whistler Kids Zones. PC: Tourism Whistler/Justa Jeskova
Whistler Kids' Adventure Selection: Whistler's young adventurers can explore a diverse array of entertaining indoor and outdoor activities. Browse our recommendations and commence planning a memorable family vacation that everyone will relish.
Family Adventure Zone: Jam-packed with a variety of kid-friendly entertainment, family activities encompass mini-golf, climbing walls, luge rides, and much more. Situated at the base of Blackcomb Mountain, these delightful experiences are available throughout the summer months.
Playgrounds: Grab a coffee while the kids enjoy playgrounds scattered throughout Whistler.
Whistler Olympic Plaza
Whistler Creekside Village
Playgrounds at Whistler's parks
The Whistler Skate Park
Myrtle Phillip School Indoor play areas.
Take a look through our SUMMER ACTIVITIES and WINTER ACTIVITIES list to see what you and your kids can do together.
WHISTLER KIDS SKI & SNOWBOARD LESSONS
Introducing Kids to Skiing and Snowboarding:
Skiing in Whistler is a beloved pastime, and it's no surprise that kids are eager to join in on the action. Whistler provides lessons designed for children aged 5-14, offering the ideal opportunity to introduce them to the excitement and joy of skiing and snowboarding.
BABYSITTING & CHILDCARE
While we adore our little ones, there are moments when we yearn for some quality time to reconnect with ourselves or our partners. Whistler provides babysitting and childcare services that ensure the kids stay engaged, granting you the freedom to do just that.