Uncover, Roam, & Revel

In Whistler's Snowy Adventures
Whistler Winter and Spring Activities
Experience the wonder of Whistler in winter and spring. Enjoy thrilling skiing, snowboarding, and winter sports, then transition to scenic hikes, cross-country biking, and vibrant village festivities as spring emerges. Find your next adventure with our hand-picked list of the top things to do in Whistler Resort.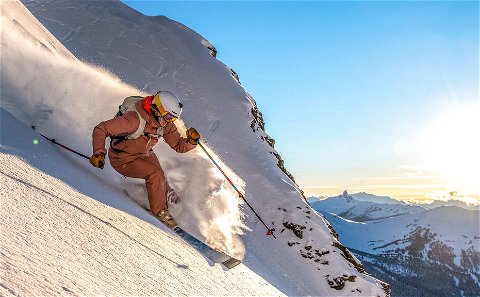 SKIING & SNOWBOARDING
Whistler and Whistler Blackcomb mountains stand as a skier's paradise, providing the quintessential big mountain adventure. With a vast expanse of more than 8,100 acres of snow-draped slopes, sixteen alpine bowls, three majestic glaciers, top-tier terrain parks, and a network of over 200 marked trails, your skiing and snowboarding aspirations find their ideal canvas. The season for these exhilarating pursuits typically stretches from late November through early April, ensuring ample time to relish the snowy splendour - Whistler Blackcomb Trail Map.
Book early & save on your Ski & Snowboard Rentals.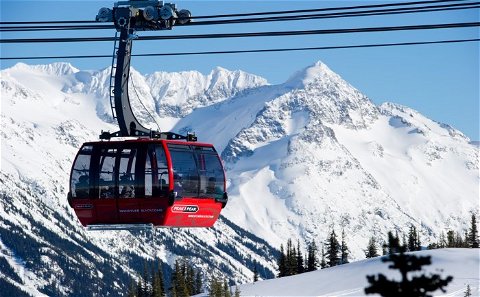 PEAK TO PEAK GONDOLA
Indulge in awe-inspiring panoramic vistas of Whistler Village, majestic mountain summits, serene lakes, lush forests, and glistening glaciers during your unforgettable journey on the world-record-breaking PEAK 2 PEAK gondola adventure. This remarkable experience is cherished by sightseers, snowboarders, and skiers alike. Explore breathtaking scenic viewpoints, savour mountaintop dining at Whistler's exquisite restaurants, and relish the opportunity for wildlife sightings during your next gondola excursion.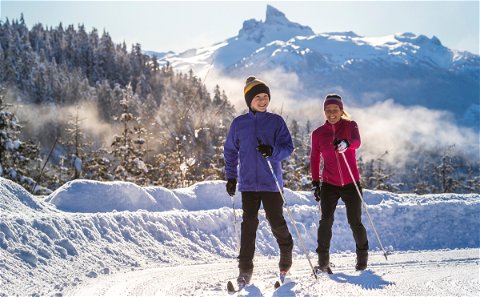 NORDIC & CROSS COUNTRY SKIING
Embark on a journey through the pristine old-growth woodlands of Whistler, encompassing an expansive 150 kilometres of terrain, complete with Olympic-caliber trails and options for family-friendly adventures. Within this vast wilderness, you'll find numerous venues catering to cross-country skiing, biathlon, snowshoeing, night skiing, and even dog-friendly trails. These trails come to life from late December to late March, offering a winter wonderland for all to explore.
Explore the venues and activities on offer: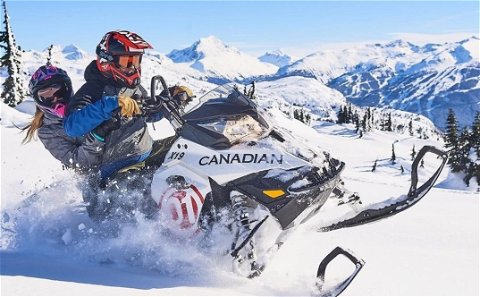 SNOWMOBILE TOURS
This winter, venture into the wild on a snowmobile excursion. Navigate your way through densely wooded paths, and discover frozen lakes as you immerse yourself in the awe-inspiring vistas of Whistler Blackcomb. With options ranging from leisurely family cruises to intermediate backcountry adventures, there's a snowmobile experience to suit every level of enthusiast.
Contact one of our friendly Front Desk Agents to receive your Discount Code, or use your Discount Card in your welcome pack.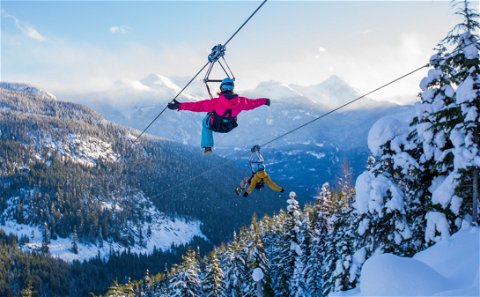 ZIPLINE TOURS
Embark on an electrifying high-wire escapade as you soar through the skies. Delve into Whistler's mountain and forest realms, where panoramic vistas of the mesmerizing backcountry await. Team up with your adventure buddy and glide through the air in tandem on a dual zip line, each with its own cable, allowing you to revel in the vast expanse and the awe-inspiring scenery all around.
Contact one of our friendly Front Desk Agents to receive your Discount Code, or use your Discount Card in your welcome pack.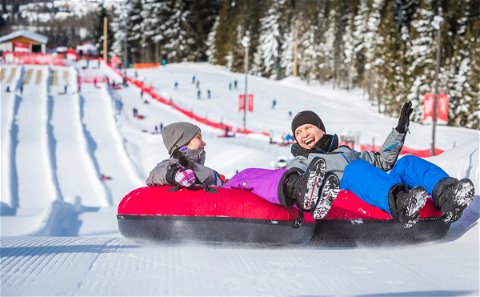 BUBLY™ TUBE PARK
An ideal adventure for those both young and young at heart, experience the thrill of racing down the snowy lanes at the Whistler Blackcomb bubly™ Tube Park. With well over 1,000 feet of exhilarating slides, multiple lanes, and a convenient conveyor lift to swiftly return you to the summit, it's an activity that promises endless winter fun.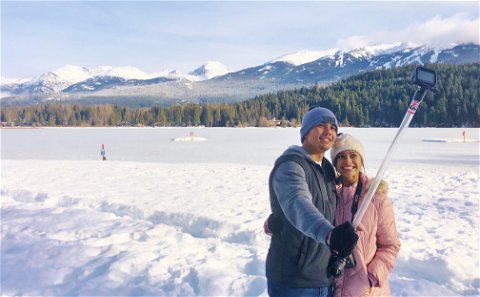 WHISTLER SIGHTSEEING TOURS
Uncover Whistler's most scenic destinations, Olympic landmarks, historic spots, and concealed shopping enclaves during an expertly guided Sightseeing Tour. These tours promise a one-of-a-kind, enjoyable, and enlightening adventure that immerses you in the local vibe. With comprehensive commentary and numerous chances to capture stunning photos, you'll gain a true insider's perspective on this captivating locale.
Contact one of our friendly Front Desk Agents to receive your Discount Code, or use your Discount Card in your welcome pack.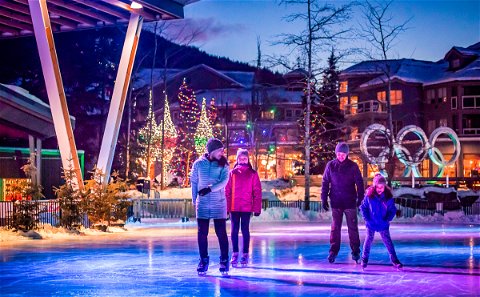 ICE SKATING
Experience the magic of Whistler's winter wonderland as you glide across the Olympic Plaza ice skating rink. Nestled in the heart of Whistler Village, this enchanting rink provides countless hours of family-friendly enjoyment against the backdrop of breathtaking mountain vistas. Tickets and skate rentals are conveniently accessible at the Whistler Olympic Plaza, ensuring a seamless and delightful ice skating adventure for all.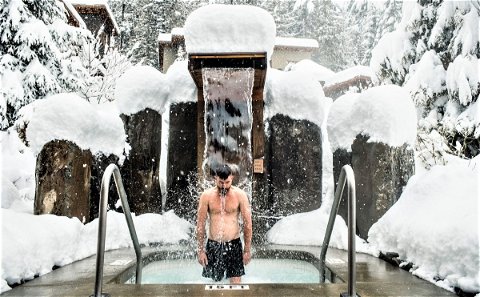 SCANDINAVE SPA WHISTLER
Indulge in the timeless Finnish practice of immersing yourself in serene outdoor hydrotherapy baths and saunas at Whistler's most distinctive spa. The Scandinave Spa seamlessly blends rustic charm with majestic natural surroundings, all within a secluded and tranquil environment. It's your gateway to the ideal mountainside relaxation experience you've been yearning for.
Contact one of our friendly Front Desk Agents to receive your Discount Code, or use your Discount Card in your welcome pack.