Whistler this Fall: Activities to Look Forward to at Cascade Lodge
Posted on Mon August 21, 2023.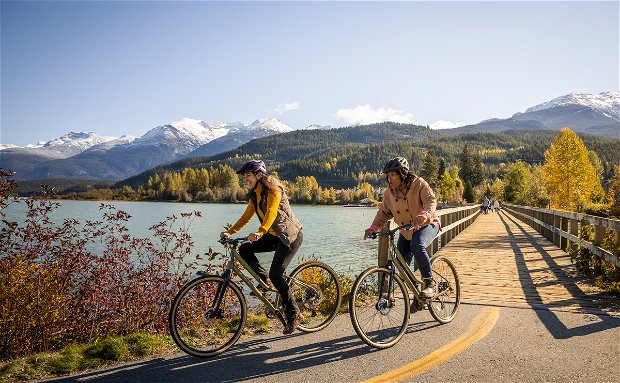 As the vibrant colours of summer gradually transition into the warm hues of autumn, there's no better time to plan a getaway to Whistler, British Columbia. While Whistler is renowned for its world-class skiing and snowboarding during the winter months, it's equally captivating in the fall.
The picturesque landscapes, crisp mountain air, and a plethora of outdoor activities make it an ideal destination to experience the changing seasons. In this blog, we'll explore the enticing activities that await you in Whistler this fall and why booking your stay at Cascade Lodge should be at the top of your to-do list.
Breathtaking Scenic Drives:
One of the most enchanting ways to experience the fall foliage is by embarking on a scenic drive through Whistler's stunning surroundings. The Sea-to-Sky Highway offers unparalleled vistas as you wind your way through coastal rainforests, towering peaks, and pristine lakes. Make sure to stop at Shannon Falls Provincial Park for a glimpse of the cascading waterfalls surrounded by vibrant autumn foliage.
Hiking Adventures:
Whistler boasts an extensive network of hiking trails that are especially captivating during the fall season. Explore the serene forests, alpine meadows, and crystal-clear lakes while breathing in the crisp mountain air. Iconic trails like the Whistler Train Wreck and Joffre Lakes offer spectacular views and photo opportunities that you won't want to miss.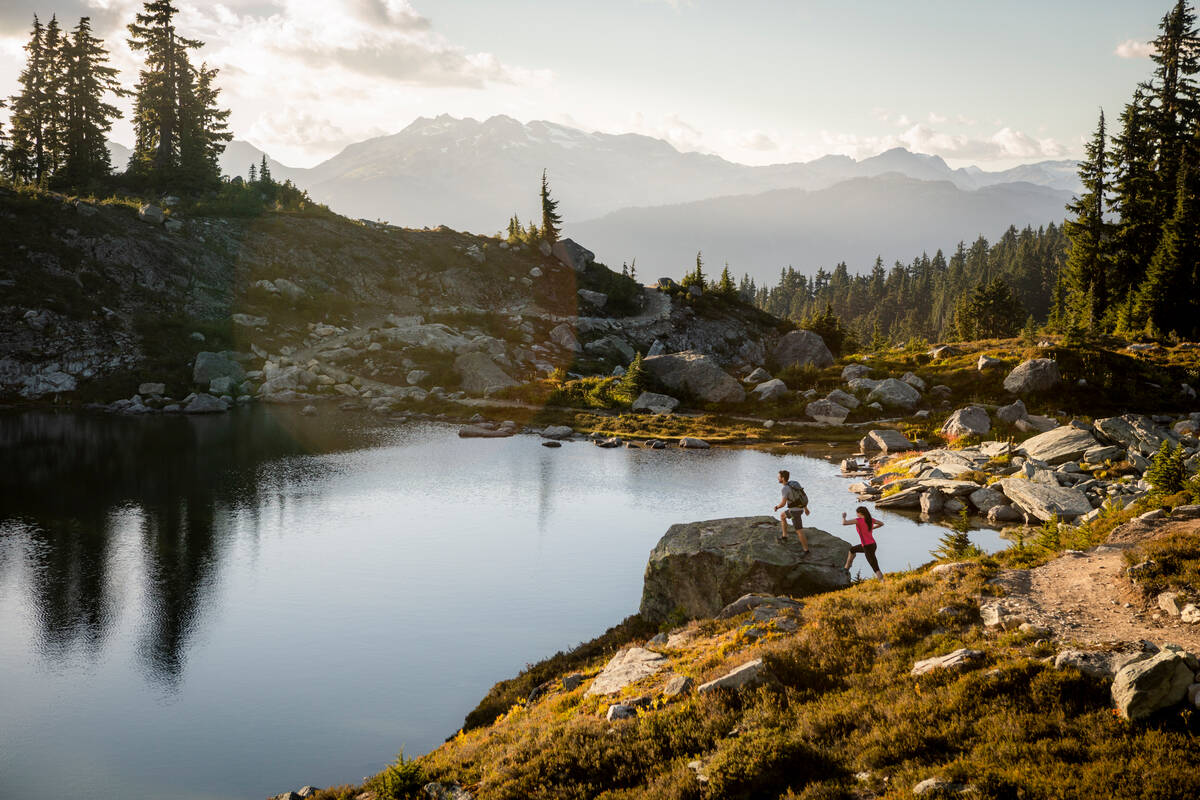 Whistler Hiking Adventures | PC: Tourism Whistler/Justa Jeskova
Mountain Biking:
For adrenaline junkies, fall is an excellent time for mountain biking in Whistler. The cooler temperatures and reduced crowds on the trails make for a thrilling riding experience. The Whistler Mountain Bike Park offers a variety of trails suitable for riders of all skill levels, from beginners to seasoned pros.
Important Notice: Whistler Mountain Bike Park closes on October 9, 2023.
Golfing Amidst Fall Beauty:
Whistler is home to some world-class golf courses, and playing a round amidst the fall foliage is a truly unique experience. The Fairmont Chateau Whistler Golf Club and Whistler Golf Club both offer picturesque fairways framed by colourful trees, creating a golfing experience like no other.
Whistler Golf Course | PC: Tourism Whistler/Justa Jeskova
Relax at Cascade Lodge:
After a day of adventure in the great outdoors, unwind and rejuvenate at Cascade Lodge. Nestled in the heart of Whistler Village, this cozy lodge offers comfortable accommodations and a range of amenities. Choose from spacious condos with fully equipped kitchens, perfect for families or couples looking for a romantic getaway. The lodge also features a heated outdoor pool and hot tub, providing the perfect spot to soak in the beauty of fall while surrounded by the stunning mountain backdrop.
Dining Delights:
Whistler's dining scene is renowned for its diverse culinary offerings. In the fall, many restaurants feature seasonal menus highlighting locally sourced ingredients. Savour a delicious meal with panoramic views at Araxi Restaurant + Oyster Bar, or enjoy comfort food at Stonesedge Kitchen. Don't forget to try a pumpkin-spiced treat or a warm apple cider at one of the local cafes.
Whistler Village | PC: Tourism Whistler/Justa Jeskova
Explore Whistler Village:
Whistler Village is a charming and pedestrian-friendly hub filled with boutiques, art galleries, and vibrant street performers. Stroll through the cobblestone streets, browse unique shops, and soak in the village's vibrant atmosphere.
Whistler in the fall is a breathtaking destination for outdoor enthusiasts and those seeking a peaceful escape amidst nature's vibrant transformation. With a wide array of activities and the inviting Cascade Lodge as your base, your fall getaway promises to be a memorable experience. Book your stay at Cascade Lodge now to ensure you don't miss out on the beauty and adventure that Whistler has to offer this fall. Get ready to embrace the season's splendour in this mountain paradise.